– Gymnastics studio Job opportunities – Stress and unhealthy lifestyles seem familiar to the public. To combat stress and disease, everyone must be diligent in exercising.
Diligent exercise has been shown to keep the body fresh, fit and healthy. For busy people, exercise is an important part of their daily routine.
They believe this activity can relax the muscles and relax the mind. It also obviously cultivates the body to stay healthy.
There is one type of exercise that can be done by everyone, namely gymnastics. There are many types of this sport. One of them is aerobic exercise.
There are now many gymnastics studio activities that open classes with other types of exercises or exercises other than aerobics, including:
Yoga
Dance Lesson (Salsa Champion)
Body language
Pilate
Taebo
Low impact
little-little senam
In big cities, this gym is no longer seen as a necessity to stay healthy, but has become a way of life.
This need has proven to bring great business opportunities. The fitness center can be divided into 2 main parts, namely:
Fitness: Exercise the body using various fitness equipment.
Gymnastics: The usual type of exercise is aerobic exercise. The use of tools is limited to certain tools, such as dumbbells and mats.
Fitness center and aerobics – some combine them in one workplace.
Many fitness centers have sprung up in various corners of the city. For example, the Club Ade Rai, which has thousands of members.
To become a member of the club, each person is charged an annual fee of up to millions of rupees. And many other fitness clubs with a variety of different types and prices.
Choosing a luxury fitness center isn't a problem for some people. Membership facilities that are classified as expensive are not worth much more than having to bear the burden of healing costs in the event of illness.
Another reason people want to exercise is to shape the body to look more ideal.
The fitness center facilities above are for large-scale businesses. However, if you have limited funds, you can focus on a business opportunity with the lowest cost – a gymnastics studio.
Due to its characteristics, in general, the gymnastics studios are open specifically for women, while the fitness center is dominated by men, although it is possible that the two swap places.
However, many women will prefer to play sports in a women's gym, especially for those Muslim women who wear headscarves.
Also, in gymnastics, the garments used are specifically aerobic garments that are close to the body. This is to facilitate movement and body shaping.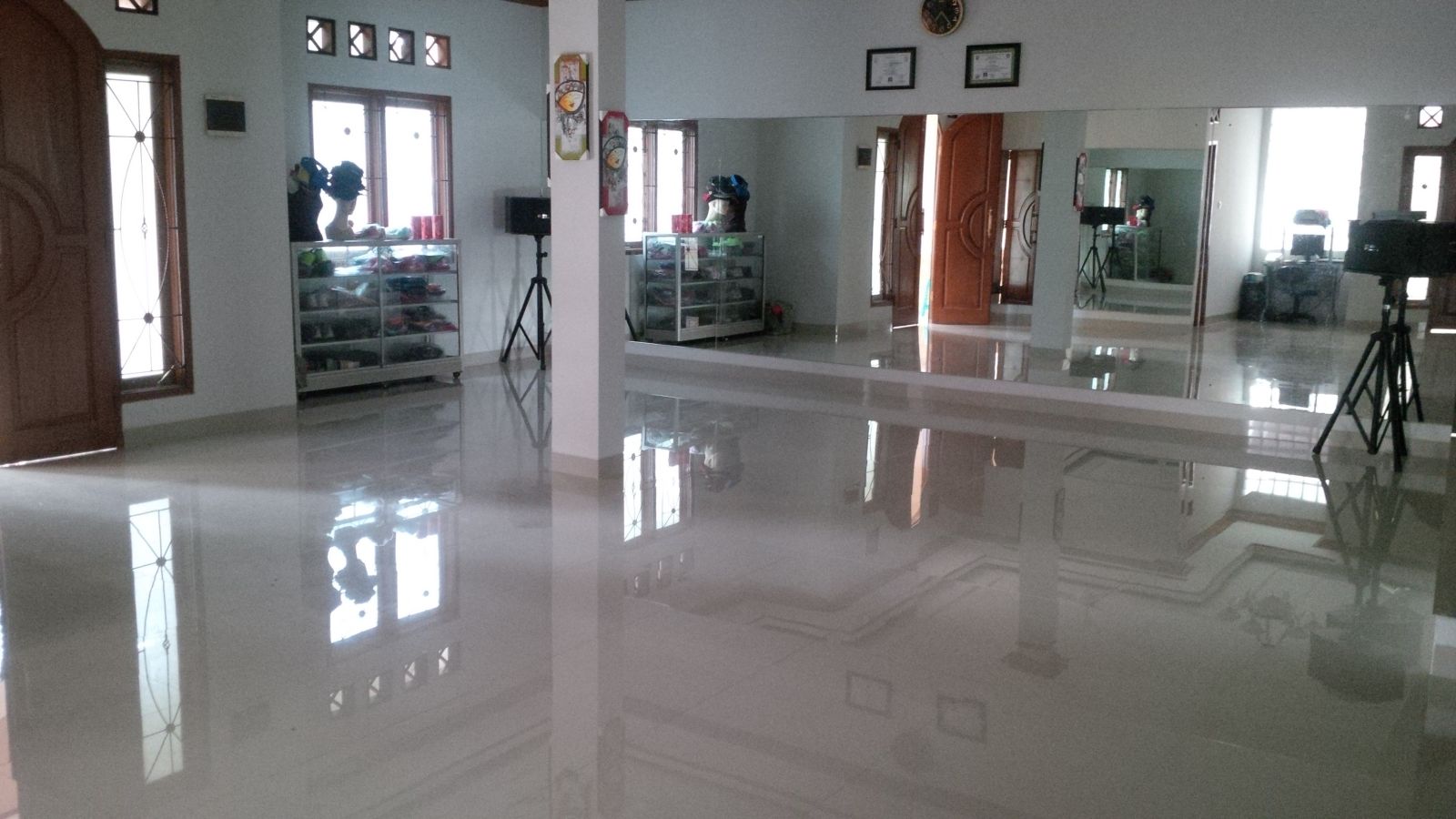 A. Required tools
If you want to open a gym business with limited capital and space, here are the rooms, furniture and equipment you must at least have.
Locker room
Bath
The main room which can accommodate at least 10 people
Glass / mirror of the same width and height as the room you use
AC / fan
Dispenser
The mats as a tool for gymnastics on the floor
VCD / DVD player and speakers
Shelves and tables for administration
Carpet to cover the floor, because the floor is usually slippery.
If your business is growing rapidly, you can add the following elements:
Track: a kind of bar for practicing gymnastics, such as ballet
Dumbbells: there are various sizes but at least expect one that weighs 1 kg.
B. Prices
The average prices that apply to the various gymnastics studios in Jakarta are as follows (assuming they don't offer fitness equipment):
Registration fee: from 25,000 IDR to 50,000 IDR
Membership fee per month: 65,000 IDR to 100,000 IDR
One-time visit fee (non-members): 10,000 IDR to 25,000 IDR
C. Classroom and Instructor Arrangements
It doesn't matter if your room capacity is limited. You have to be smart about class divisions, timing and the distribution of members to each class.
For example, an existing class is created as below:
Monday-Friday: rehearsal hours 8:00, 10:00, 16:00 and 19:00
Saturday: rehearsal time 8:00 and 16:00
Sunday: training time at 9:00
Each class can be limited to a maximum of 20 people so that each person has enough room to move around. This class division also determines the type of gymnastics that can be followed.
You can take advantage of the services of an instructor with a fixed salary system or with a profit-sharing system in the proportion of 50:50 with the owner of the gymnastics studio.
Typically, the rate for an aerobic exercise class is IDR 65,000. If there are 20 people in a class, the income earned is Rp. 1,300,000.
This income is then divided by 2. Thus, the instructor and manager of the gymnastics studio each get Rp. 650,000.
If there are members who visit only once, the payment can be added directly to the regular income and divided by two.
D. Commercial analysis of the gymnastics studio
This business analysis is based on the following assumptions obtained from various sources.
The useful life of the mattress is 2 years
The shelf life, table and chair is 2 years
The service life of the VCD / DVD player and speaker is 3 years
The shelf life of the carpet is 2 years
The duration of the distributor is 2 years
The life span of the fan / AC is 2 years
1. Investment cost
Below are some of the investment costs that need to be incurred to start a home gymnastics studio business:
| Information | Value (Rp) |
| --- | --- |
| Room renovation costs (including the purchase of glass / mirrors) | 10,000,000 |
| Mattress | 5,000,000 |
| VCD / DVD player and speaker | 2,250,000 |
| Fan | 700,000 |
| Dispenser | 220,000 |
| Rug | 500,000 |
| Tables and shelves | 500,000 |
| Membership card printing | 200,000 |
| Total investment | 19,370,000 |
2. Monthly operating cost
| Information | Value (Rp) |
| --- | --- |
| Fixed cost | |
| Withdrawal of the mattress 1/24 x 5 million | 208,400 |
| 1/36 x 2,250,000 VCD / DVD player and speaker contraction | 62,500 |
| Withdrawal of the fan 1/24 x 700 thousand | 29.200 |
| Amortization of dispenser and gallon 1/24 x 220 thousand | 9,200 |
| 1/24 x 500,000 carpet collection | 20,900 |
| Depreciation table etc. 1/24 x 500,000 | 20,900 |
| Salary of administrative staff 1 person | 650,000 |
| Total fixed cost | 1,001,100 |
| Variable cost | |
| Communication fee | 200,000 |
| Promotion commission | 500,000 |
| Cost of electricity | 300,000 |
| Transportation fee | 100,000 |
| Water tariff | 100,000 |
| Charging fee in gallons | 300,000 |
| Administrative tools | 100,000 |
| Total variable cost | 1,600,000 |
| Total cost | 2,601,100 |
3. Media acceptance
Generally, a gym will charge a membership fee to its members. The average person has to pay IDR 25,000 to enter a gymnastics studio.
If there are at least 5 people signing up in a day, you will receive 5 x IDR 25,000 = IDR 125,000
On a note, every day there are 5 new subscribers signing up, then in one month you will receive revenue from 150 subscribers.
Apart from that, you will also get income from studio visitors who are not members. If 80 people visit your studio in a month, the admission calculation is as follows:
Receipt of gymnastics fees per month: 150 x IDR 65,000 = IDR 9,750,000
Receipt of the visit fee: 80 x IDR 25,000 = IDR 2,000,000
Total revenue: IDR 11,750,000
This gymnastics tax is divided by 2 if using a profit sharing system with the instructor, i.e .: 50% x IDR 11,750,000 = IDR 4,875,000
4. Profit per month
Profit = Total Revenue – total operating costs
= IDR 4,850,000 – IDR 2,601,100 = IDR 2,248,900
Pay Back Period = (Total investment: profit) x 1 month
= (Rp 19.370.000: Rp 2.248.900) x 1 month = 8 months
Additional reference: BusinessSME